CONTENTS
Biral develops business in China
Dr Alec Bennett joins Biral as Senior Scientist for Meteorological Products
VPF present weather sensors help Helideck Monitoring Systems meet CAP 437 Standards
Biral Distributor News
Biral develops business in China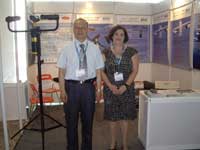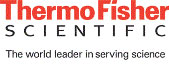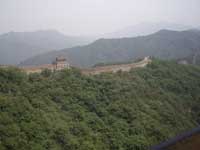 Rachel Billington recently visited China to promote the Biral Visibility & Present Weather sensors.
Working in close partnership with Thermo Fisher Scientific for integration of our SWS sensors into Haze Monitoring stations across China. Rachel visited five provinces with Michael Corvese, VP Global Marketing, Thermo Scientific; conducting daily seminars to educate the customer and promote visibility sensors as part of the Haze Monitoring requirement now regulated in China.
Michael commented: "The decision to partner with Biral in China was an easy one. They clearly have the best visibility product on the market and the support from the organization has been unparalleled. Our success in the China market has been greatly enhanced with the additional of the SWS Series visibility sensors."
Biral also supported our local Distributor, Beijing Oak Hill, at the CIEPEC exhibition in Beijing to promote our VPF range of sensors to customers and integrators.
We are pleased with the response from customers to our products in China and plan to visit regularly throughout this year.
In September Rachel also attended InterTraffic, China with Mr Yuan Ma of Beijing Oak Hill.
For further information please email enquiries@biral.com
Dr Alec Bennett joins Biral as Senior Scientist for Meteorological Products
We are pleased to welcome Alec Bennett to the Biral sales team as Senior Scientist for Meteorological Products.
Alec has a Master's degree and PhD in Meteorology from the University of Reading.
Prior to joining BIRAL, he worked for 4 years as a Senior Scientist developing meteorological instrumentation at the Met Office.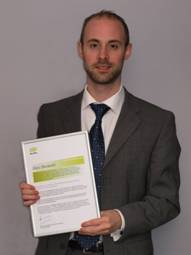 Alec's primary role in the team is to provide scientific expertise about our meteorological products and their applications, as well as developing new sensors to further widen our product range. Alec is already busy developing new enhancements to our existing sensor range to be launched Spring 2012.
Alec is pictured with a recent award from the Met Office for "Outstanding Scientific or Technical Achievement Award – Chairman's Commendation" awarded for his research on lightning produced by the Eyjafjallaokull volcanic eruption in 2010.
To discuss your applications please Email: alec@biral.com
Save on costs and improve safety …… with a Biral VPF sensor
Automatically monitors the visibility and activates navigational or operational warning devices in conditions of poor visibility and fog.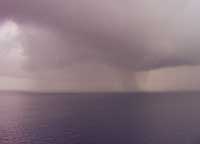 Biral VPF sensors were the first forward scatter visibility sensors on the market, and have a proven track record especially for use in the Marine environment. They are the sensors of choice in many Offshore and coastal applications for wind energy, offshore oil/gas platforms, ships, lighthouses, buoys, harbours and bridges.
The rugged construction and durable finish of the sensor is intended to serve you in the most severe of environmental conditions throughout the long life of the instrument.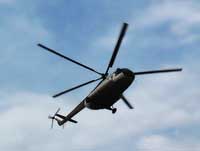 A robust, waterproof housing covers the electronics with an IP67 ingress protection rating and all components that are exposed to weather are salt-dip brazed and made of hard anodized aluminium. Providing long life, extreme accuracy and repeatability together with unparalleled corrosion protection in harsh saltwater environments.
Ideal for remote installations with minimal maintenance requirements.
The VPF sensors are extremely reliable with a MTBF (Mean Time Between Failure) of at least 8 years and an infra-red light-source with a life expectancy exceeding 10 years.
Indeed many sensors have been in trouble-free operation for nearly 20 years.
Observator, our partner in The Netherlands, have successfully installed many VPF sensors as part of their Helideck Monitoring Systems that meet the new CAP 437 Offshore Aviation Weather Reporting Standards.
Nessco, our customer in Scotland selected VPF-730 "The VPF sensor is compact and robust at a reasonable price for such a high standard sensor and the service from Biral is excellent."
Biral Distributor News
Biral has been expanding its global meteorological distribution network and we have distributors for our visibility and present weather sensors worldwide.
If there is no distributor in your country you can of course contact Biral directly.
To see a full list with contact details please visit Distributors