Biral, Stand 969, World ATM Congress, 7-9 March 2017, Madrid
Meteorological specialists, Biral will be attending the World ATM Congress conference in Madrid, showcasing a number of its popular meteorological products for the Aviation market.
Biral's Marketing Director, Nathan Neal, will be participating in the three-day show where the company will be using its new 360-degree wall stand to display a variety of meteorological equipment. More specifically, Biral will be showcasing its BTD-300 Thunderstorm Detector, VPF-750 Visibility & Present Weather Sensor, SWS-250 Visibility & Present Weather Sensor and ALS-2 Ambient Light sensors at the ATM Congress. The equipment meets ICAO, WMO, FAA & CAA standards and is simple to install and integrate.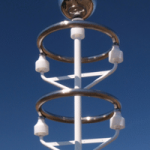 The company's BTD-300 Thunderstorm Detection system is a new technology detection system which has significant benefits for the aviation industry. The system has the ability to detect all forms of lightning within an 83km radius, including warning of potential overhead lightning. The equipment is immune to man-made false alarms making it more reliable in safety critical situations such as at airports and on off-shore platforms.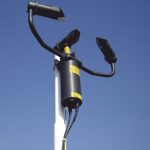 As one of the most advanced present weather sensors available, the VPF-750 allows for the reporting of freezing precipitation in addition to the weather codes typically available from a forward scatter sensor. VPF-750 has unparalleled abilities in distinguishing frozen from liquid precipitation, and the sensors have a large measurement range up to 75km and superior accuracy via their unique twin detector design.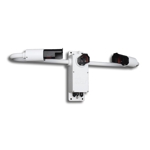 Also to be showcased at the ATM Congress is Biral's SWS-250, optimised for use in aviation applications where visibility measurements and present and past weather information is crucial. The sensor measures visibility, fog, haze, drizzle, snow, hail and non-frozen precipitation according to WMO table 4680. The visual range extends to 75km, allowing use in meteorological observation networks and research applications.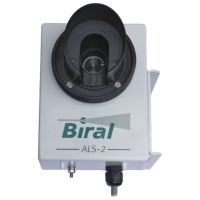 Designed to measure background luminance as part of a Runway Visual Range (RVR) system, the ALS-2 is designed to comply with specifications and guidelines produced by ICAO, WMO and FAA. The system also has the ability to connect directly to Biral's visibility or present weather sensors.
As a leading designer and manufacturer of meteorological equipment and visibility and weather sensors, Biral will have its team of experts on stand 969 at the World ATM Congress available to discuss its innovative products for the aviation market.
Further information is available from Biral on +44 1275 847787, or complete our enquiry form.
Ends
Biral29
24 February 2017