SWS-250 Visibility & Present Weather Sensor
| | |
| --- | --- |
| Model Number: | SWS-250 |
| Manufacturer: | Biral |
| Product Brochure: | Download |
The SWS-250 is optimised for use in aviation applications where both visibility and extended present and past weather information is required
Overview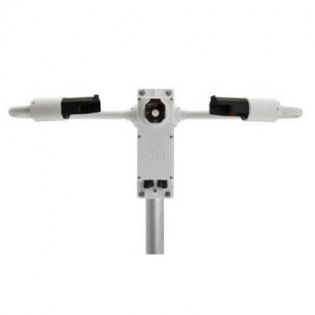 The SWS-250 is optimised for use in aviation applications where both visibility and extended present and past weather information is required.
The sensor measures: visibility (MOR, EXCO and TEXCO), fog, haze, drizzle, snow, hail and other non-frozen precipitation according to WMO table 4680. METAR coded outputs are also provided.
For ultimate visibility performance the visual range extends to 99.99km allowing use in meteorological observation networks and research applications.
The enhanced present weather information from the SWS-250 is due to the backscatter receiver which allows detailed precipitation analysis and the use of algorithms developed for Biral's flagship VPF-750 present weather sensor.
Easy integration of the Biral ALS-2 ambient light sensor makes the SWS-250 perfect for use in aviation applications where both RVR and METAR data are needed. Calibration in the field can be accomplished quickly and simply by a single operator using the optional calibration kit
10m to 99.99km measurement range (other ranges available)
Instantaneous and averaged visibility outputs
Transmissometer equivalent EXCO output (TEXCO)
39 WMO 4680 present weather codes
Compact forward scatter design
Hood heating for use in extreme environments
Window heating and contamination monitoring
Serial data output (RS232, RS422 or RS485)
Comprehensive self-test capabilities
This product is certified for use in Russia by Rosstandart – the Federal Agency for Technical Regulation and Metrology.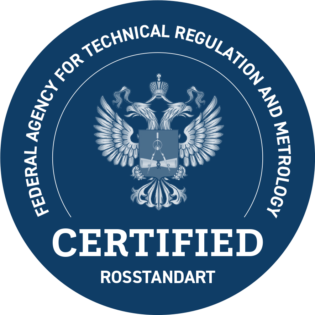 Technical Description
The SWS-250 is the most capable sensor in the SWS range benefiting from use of the advanced precipitation identification algorithms used in Biral's flagship VPF750 present weather sensor.
The 45° forward scatter angle and 850nm infrared light source used by the SWS-250 provide the best possible visibility measurement accuracy in all weather conditions. Visibility is output as Meteorological Optical Range (MOR) whilst World Meteorological Organisation (WMO) Table 4680 codes are used to report present weather. The backscatter receiver, unique to Biral present weather sensors, combined with advanced identification algorithms gives the SWS-250 the ability to discriminate between liquid and frozen precipitation with exceptional accuracy. Liquid precipitation scatters very little of the transmitted light towards the backscatter receiver, whilst frozen precipitation, be it ice pellets, hail or snow, scatters a significant amount in this direction. By observing the ratio of forward to backscatter for each precipitation particle the SWS-250 provides a much more accurate assessment of present weather than competitors' sensors which rely on measuring the size and velocity of particles for classification. The reliance on size and velocity measurements for the determination of precipitation type is error prone as the velocity measurement is dependent on the local wind speed.
In common with all Biral visibility and present weather sensors the SWS-250 uses 2kHz modulation of the light source combined with narrow pass band optical filters and synchronous detection at the receiver to ensure the measurement is not affected by bright or flashing lights. This design also ensures the sensor accurately reports visibility during precipitation whilst allowing the accurate reporting of drizzle, rain and snow. The transmissometer equivalent extinction coefficient (TEXCO) output of the SWS-250 simulates the response of a transmissometer which can be different to that of a forward scatter sensor during precipitation. The horizontal hood design eliminates the problems caused by surface reflections that are a source of error in sensors employing look down hood geometries.
The sensor hoods are optionally fitted with heaters to ensure blowing snow does not block the optical path. The hood heaters have their own supply connection allowing the use of unregulated supplies which can help to reduce installation costs. The hood heating only operates when the temperature drops below 4°C and can be disabled through the sensor interface if required.
The optical windows of the sensor are fitted with low power heaters to prevent the formation of condensation. Window contamination monitoring and compensation allows the visibility output to maintain its accuracy even as dirt builds up on the optical surfaces. The sensor reports the window contamination in the output message using two stages of warning flags allowing cleaning to take place in a convenient manner.
Communication with the sensor is over a serial data link that is user configurable for RS232, RS422 or RS485 signal levels. ASCII encoded data is used and the sensor can operate in either a polled or broadcast modes. The data message can include a time stamp from the internal real time clock in addition to the standard visibility, present weather and basic self-test information.
The sensor operates from a low voltage DC supply and requires just 3.5W. The low power window heaters that can be set to only operate when condensation is detected take an additional 2.5W. The higher power hood heaters are supplied separately allowing the use of an unregulated heating supply.
The SWS-250 is a single lightweight unit that can be easily installed by one person. The sensor enclosure is constructed from aluminium which is surface passivated and finished with a white powder coat paint. It is designed for use in all types of weather and has a wide operating temperature.
Specifications
| | |
| --- | --- |
| Measurement | Visibility, MOR |
| | Present weather. 39 WMO Table 4680 Codes |
| Measurement Principle | Forward scatter 45° |
| Measurement Error | 5% at 1,500m |
| Sensor Power | 9 – 36 V DC (6W) |
| Hood heating power | 24 V AC or DC (36W) |
| Operating Temperature | -40°C to 60°C |
| Operating Humidity | 0 – 100% RH |
| Protection rating | IP66/IP67 |
| Weight | 3.5 kg |
Downloads
Application notes, white papers and other publications relating to this product can be found in our resource area.
Sales & Support
Contact Biral for more information
To find out more about this instrument or to discuss your application requirements please do not hesitate to contact Biral.
After Sales Support
Biral offers free advice and technical support for the lifetime of the instruments we sell. Once you have purchased the unit you can always contact us for help using the links on our Service Support page.