Meteorological specialists, Biral will be exhibiting at this year's InterMET Asia exhibition in Singapore where the company's Marketing Director Nathan Neal will also be participating in the three-day conference schedule.
InterMET Asia is one of the world's leading events dedicated to the development of meteorological technologies.
Besides the exhibition itself, InterMET hosts a three-day conference to discuss the many crucial topics on meteorological hazards to a wide range of industries, including offshore and marine ports. Nathan Neal will be hosting a presentation within the 'Maritime Meteorology' seminar, running from 4.30 – 6pm on Wednesday 16th March 2016.
Nathan Neal will be presenting a discussion on "New lightning measurement technology and its deployment into the marine environment plus case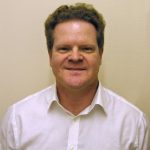 studies" which will consider the many dangers of extreme weather conditions to the offshore industry and faults in current lightning detection technology on the market. The presentation will also demonstrate the importance of lighting detection equipment to the offshore industry in order to minimise fatalities and injuries to personnel, as well as the loss of cargo and in extreme cases, the vessel itself.
The new innovative equipment created by Biral will also be discussed, along with a case study on a sequence of events leading up to a lightning strike whilst using the company's latest technology BTD-300 Thunderstorm Detection system. Nathan Neal will propose how the use of new technology detection systems is beneficial to the industry and how they can improve the safety of offshore applications.
Biral's BTD-300 system is just one of the company's state of the art instruments that demonstrate some of the most up-to-date technology. The system has the ability to detect all forms of lightning within an 83km radius. The equipment is immune to man-made false alarms giving it an overall more reliable reading of overhead lighting which can eliminate unnecessary disruption to platform operations.
The accuracy of the BTD-300 has been measured against other equipment which has proved its ability to give real-time detection readings before the event of a strike. The system can also clearly indicate once a storm has passed to allow operations on the platform to safely resume much quicker than other equipment would have suggested.
Biral, a leading designer and manufacturer of meteorological equipment and visibility and weather sensors, will be exhibiting at InterMET Asia on Stand B2 where its team of experts will be available to discuss and present many of its innovative products for the market.
Further information is available from Biral on +44 1275 847787 or email: enquiries@biral.com
Ends
Biral11
25 February 2016